Dry skin is probably one of the most unpredictable complexion types out there. Some days you might have minimal flaking, others you'll be wrestling with all-out alligator skin.
As someone with skin that becomes parched whenever it pleases, I've researched and sampled countless moisturizing products. Here's a basic dry skin regimen complete with my favorites, so you can enjoy more supple skin days.
Reach for an ultra-hydrating cleanser
Face feeling chapped or tight after washing? It's time to switch up your soap. Go for a moisture-inducing, pH-maintaining cleanser that gently cleanses without stripping your skin of necessary oils.
Ditch your facial wash for the Good Molecules Hydrate & Cleanse Bar, and you won't regret it. Infused with ultra-nourishing macadamia seed oil, sweet almond oil, and shea butter, this bar soap infuses skin with a wave of deep hydration while thoroughly cleaning pores. I like to suds up a loofah pad, gently exfoliate, and watch as dryness virtually disappears.
Don't skip the toner to avoid dry skin
If you think toners further exacerbate flakiness and irritation, you haven't met "the one" yet. As long as you avoid drying ingredients like alcohol, toners can be great skin hydrators. After cleansing, swipe on water-based toners that remove leftover debris and moisturize dehydrated skin.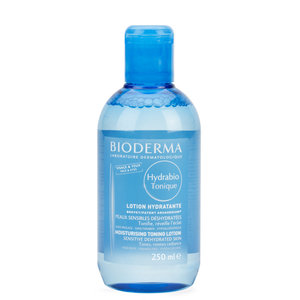 Formulated with skin-balancing niacinamide and nutrient-rich apple extract, this soothing toner keeps skin hydrated and radiant-looking.
---
Pat on a reparative eye cream
Stick with eye creams packed with moisturizing, brightening, and smoothing ingredients like shea butter, vitamin C, and retinol. These healing components will delicately treat dehydration, fine lines, and wrinkles.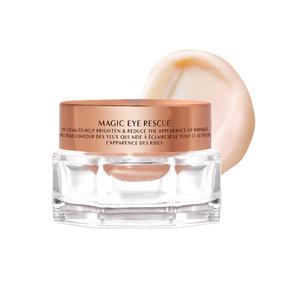 Charlotte Tilbury's velvety formula soaks right into the delicate eye area without that greasy residue that makes your concealer slip and slide. The formula's cocktail of moisturizing winter daphne stem cell extract and red algae marigel will kick moisture into high gear while vitamin C, retinol, soy peptides, and hydrolyzed rice bran proteins help reduce the appearance of dark circles and wrinkles.
Add hyaluronic serum to the mix
Hyaluronic acid is a dry skin savior, plain and simple. It's best known for drawing moisture into the skin to protect against dryness, plumping the outer layers of skin, and offering long-lasting hydration. Definitely make this ingredient a staple in your routine. Add it to your daily moisturizer or apply directly for softer skin.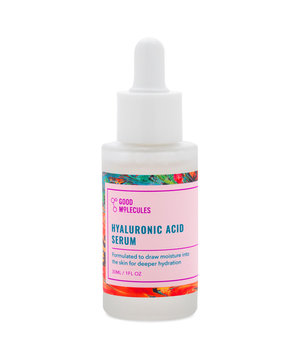 I'm still shocked that this super potent hyaluronic serum only costs six dollars. Great skin takes time, but after just a couple days of use, my skin felt softer, plumped, and hydrated. Quick results at that price? I've definitely found my go-to serum.
---
Consider using a moisturizer/sunscreen hybrid
Dry skin needs both SPF protection and a rich moisturizer to help combat dryness throughout the day. But layering foundation over heavy lotions and SPF might set you up for a makeup meltdown. To avoid foundation fails, go for a lightweight moisturizer that contains hyaluronic acid, ceramides (which maintain the skin's natural barrier to guard against moisture loss), and, of course, SPF.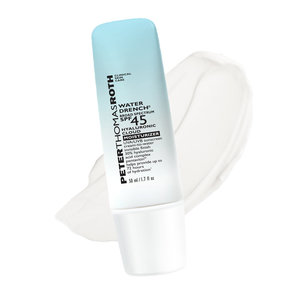 Infused with a hydrating 30% Hyaluronic Acid Complex paired with Pentavitin® (which helps provide hydration for up to 72 hours), this SPF 45 moisturizer quenches extremely parched skin while delivering UVA/UVB protection. It's called cloud for a reason! The cushiony, weightless formula melts into skin without white cast, making it great for wearing underneath makeup without ruining foundation.
Wear a rich facial oil to bed
Pick a moisturizing facial oil and apply directly to your skin before catching some Z's. This overnight treatment will quench thirsty skin, so you can wake up to a soft and hydrated complexion. So, start incorporating facial oils into your nightly routine—it's a dream come true.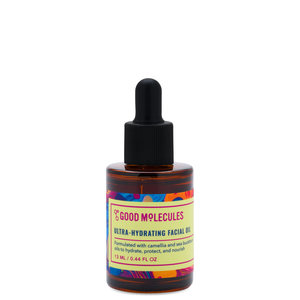 Made with a highly concentrated blend of antioxidant-rich camellia oil and nourishing sea buckthorn oil, this fast-absorbing potion revives parched skin while you rest, for a dewy glow come morning. Did I mention it's only $10?
---
Use a weekly hydration mask
At least once a week, make sure that you treat your complexion to a moisture-replenishing facial mask. Think of this as your time to relax and deeply rejuvenate your complexion, so you can start over with a clean slate. Much like those deep conditioning hair formulas, complexion-conditioning treatments improve texture, prevent dryness, and strengthen skin against damage from free radicals.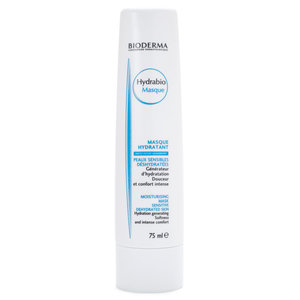 This mask from Bioderma activates skin's natural moisturizing capabilities by stimulating the production of aquaporins (water channels in the skin) to retain the water it needs for balanced result.
Above, we have advised you a few small tips to avoid a dry skin. You can also come to our L'atelier Beauty and Spa for the best skin care. With a team of highly qualified staff, along with current equipment, we will help you find the skin of your twenties. L'atelier Beauty and Spa, celebrate your skin!